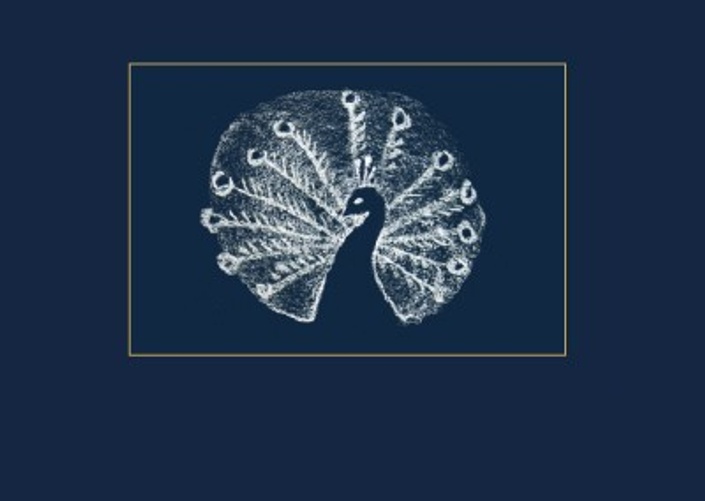 Creating Corporate Identity
How Corporate Identity Can Improve Company's Image & Increase Awareness & Recognition
Enroll For 397$
Coming To You In August 2017
Corporate identity is a vital and dynamic concept that takes many forms: from the brand and logo to the product and the company's reputation. One of the keys to a successful business presence hinges on efficient management of corporate identity.
Creating a corporate identity metaphorically can be identified as the activation of your corporate magnetic forces. Forces that will determine your company's identity within the market and attract clients based on the exhibited reflection of the magnetic corporate traits.
Indeed, expressing corporate identity is a dynamic process (Gioia, Schultz and Corley, 2000), evolving as the organizational context changes and requires active management through the use of an appropriate model.
The quest for investigating the corporate identity context has been of increasing concern for researchers, managers, professionals, and entrepreneurs who regard identity formation as critical to corporate success.
Your Instructor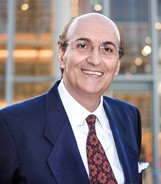 Jean has extensive hands-on experience & an academic background in the field of brand marketing.
He has consulted for several major companies both in his motherland Greece & abroad obtaining valuable expertise. His ability to identify how & in which ways internal marketing can contribute, enhance and advance traditional marketing make companies more prosperous & ready to meet the challenges of the ever-changing business environment.
He holds a PhD in Commerce/Brand Marketing, MBA in Operations Management, Masters in Management, Masters in Marketing and Bachelor's Degree in Economics/Finance.
Jean published many papers in top rated journals and books.
Course Objectives:
This course will help you create and enhance your corporate identity to increase your business visibility, acquire a good reputation and sell your brands more easily in the market.
Corporate identity as we already mention is a dynamic process, evolving as the organizational context changes and requires active management through the use of many strategic tools.
Developing and managing corporate identity though is not a mechanical process, but rather a continuous, synergistic and non-linear set of activities.
There are several ways to manage corporate identity to create a positive image for your company.
This course will introduce you to the six station corporate identity model which will assist you to manage your corporate identity effectively and increase the contribution of your company's brands.
Course Description:
This course will introduce audits, questionnaires and qualitative schemes for investigating an organization's corporate identity under the umbrella of the newly introduced corporate identity model (6Station CIM).
The six-station corporate identity model will assist you in exhibiting company's personality which consequently will improve and solidify corporate image and increase your company's profitability in every aspect.
What you will learn:
A holistic approach to how to build your corporate identity

How to create compelling mission, vision, and values for your company & brands

How to select a leadership pattern to run your organization efficiently

How to use your top management to achieve your company's objectives

How to align marketing corporate strategy and brands for the benefit of your company

How to integrate corporate visual identity systems to increase your company's visibility

How to effectively use external, digital and internal communication

How to deal with a company's group dynamics, staff and external and internal stakeholders

How to create a corporate personality, reputation, and image

This course will provide you with the following content:
You will be acquainted with the six-station corporate identity model & will learn how to use it to manage your company's identity effectively.
It is known that in any concept the existence of different variables plays a significant role in managing and executing a model.
The area of corporate identity involves interaction among many variables. For this reason, defining the elements of the corporate identity model which will be used to manage your corporate identity should fit the corporate identity context which is quite complex due to its multidisciplinary nature.
Indeed, developing and managing corporate identity is not a mechanical process, but rather a continuous, synergistic and a sequential set of executed activities.
This is portrayed in the six station model, which depicts the management of corporate identity as a circular process, designating sequential synergies and effects produced within each station - stages. The model is composed of six stations (stages) and binds the sequential events produced at each station.
The components of the six station corporate identity model are:
The Head Station, which encompasses Mission - Vision - Values, Leadership, and Top Management.

The Strategy Station, which consists of Corporate Brands, Strategy, and Marketing.

The Creativity Station, which encompasses Visual Symbolism and Corporate Visual Identity Systems.

The Communication Station, which consists of Traditional and Digital Communication.

The Human Power Station which includes employees (staff) and stakeholders.

The Critical Triplet Station, which includes aspects of Corporate Reputation, Corporate Image, and Corporate Personality.

The model will teach you how to conduct a series of audits and the processes needed to manage your corporate identity via the following tools.
How to proceed with an MV2 Audit & Analysis

How to draft and execute a – C-sitan Analysis

How to create and use a CorpSeg Audit and analysis

How to evaluate a Corporate Strategy via CIS Audit along with analysis of company's brands

How to proceed with E2VA analysis (exoteric and esoteric visual audits) focused on Corporate Symbolism

How to proceed with a "PIR audit," focusing on the evaluation of a company's corporate reputation, personality, and image. Stakeholders' analysis will be included.

All findings will be accumulated and triangulated together to construct the integrated corporate SWOT matrix (CorpSWOTmatrix). This matrix will include all findings derived from the audits conducted in the six stages of revealing corporate identity.
Suitable for:
Frequently Asked Questions
When does the course start and finish?
The course starts now and never ends! It is a completely self-paced online course - you decide when you start and when you finish.
How long do I have access to the course?
How does lifetime access sound? After enrolling, you have unlimited access to this course for as long as you like - across any and all devices you own.
What if I am unhappy with the course?
We would never want you to be unhappy! If you are unsatisfied with your purchase, contact us in the first 30 days and we will give you a full refund.